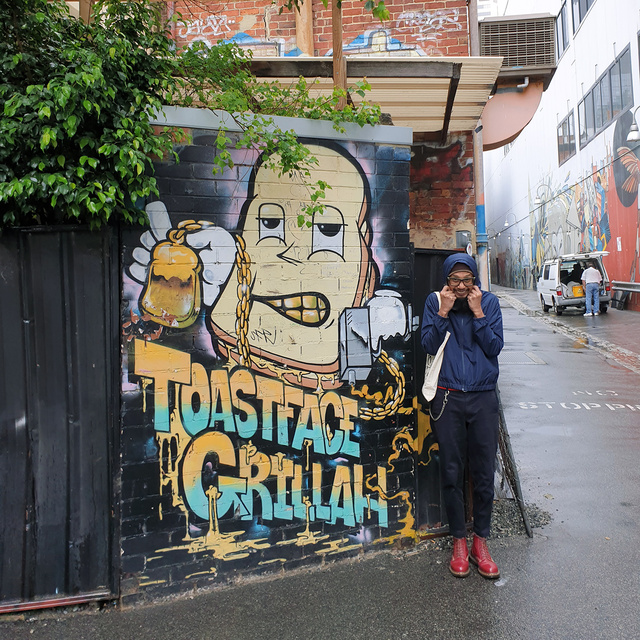 today is the final day for the original location of Toastface Grillah, at the corner of Grand Lane, Barrack St, in Perth City.
its one of my favourite foodie spots because of the coffee, the toasties, the vibe, the music, the location. its just a great place to hang out for a bit on a weekend morning. so its really sad to see it cease operation here (their other locations will still be running though) - and we had to make sure we made it for today.
we knew it was gonna be raining, but we turned up early nonetheless cos we were kinda expecting a crowd of "Toastface loyalists" to be there. but due to the rain (i'm guessing) we were the first and only ones there, and it was actually pretty quiet for about an hour actually - the crowd only started coming in at about 830 onwards.
end of an era, most definitely.