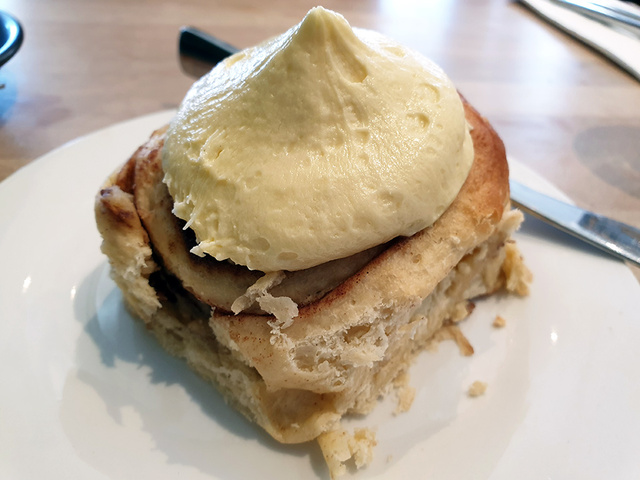 had breakfast earlier today at Our Ruby Place - specifically to try out their new Cinnamon Roll. and .. it did not disappoint at all. nicely sized, and you can actually taste the cinnamon (unlike a few others we have tried elsewhere). the uhm, icing on the roll was, well, the cinnamon icing. i actually found that to be the best part of the roll!
for our mains, we had the Tofu Scramble with Ciabatta, and this (can't remember the name) Sweet Corn Fritter with Poached Eggs dish.
ps. i've updated my Our Ruby Girl gallery to include the latest dishes.