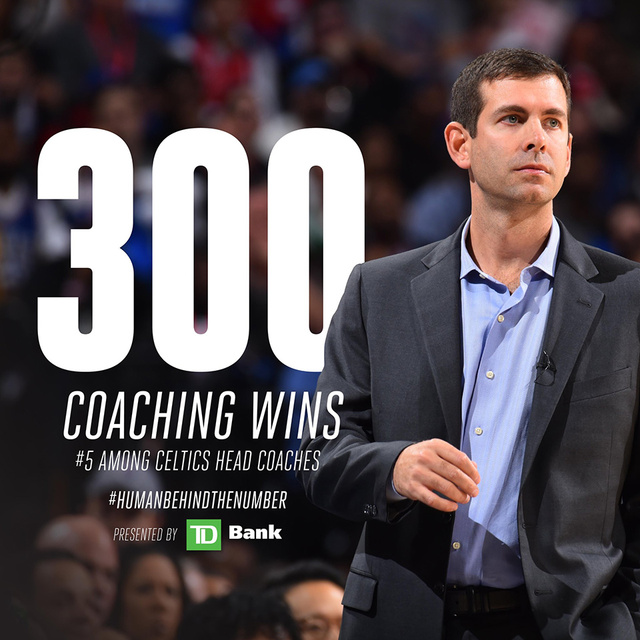 congratulations to Coach Brad Stevens for his 300th win as the Boston Celtics head coach (this is after the latest win over the Orlando Magic) which now puts him at number 5 on the all time Celtics head coach wins board.
when Boston first signed him, i was excited. it was the start of the rebuild (after The Truth era) and even though he was a young coach with no NBA experience .. there was something about his demeanour that gave us fans confidence.
the first year was bad - as expected. but it was not entirely his fault cos we had a really bad team then. but since then, the teams under Coach Stevens have been improving every year (well, minus last year - and we all know why). we had an identity, mainly known for our defence and being well-coached.
after last year's debacle, no one had high expectations of the Celtics this season. but we're doing really better than ok so far, and the team is fun to watch again.
so well done Coach Stevens, and here's to many, many more wins!