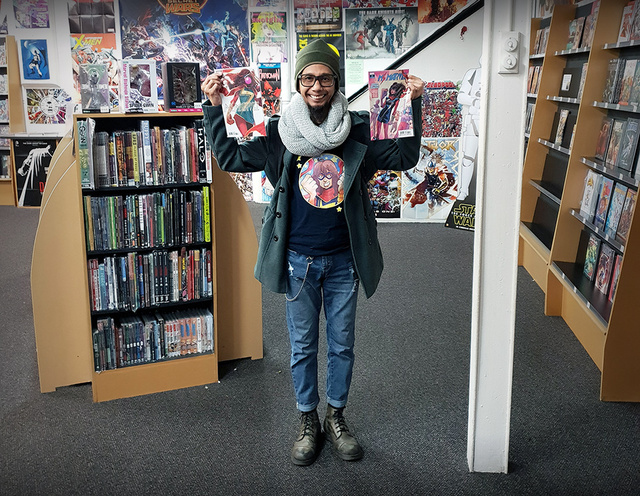 i miss being able to drop by my local comic shop to get the latest comics on new comic book day. no, its not because there's no new comics being printed but .. my LCS has been forced to shut its doors.
very sad news indeed, especially when its a fellow small business owner who happens to be a pretty good mate of mine.
but while ComicZone will still operate as an online business for now .. many like minded geeks no longer have an awesome "port" to congregate and talk about all things comics, movies, TV, collectibles, etc .. also known as "forget about work and escape from the real world".
ps. this photo was taken back in June 2018 on the day of the release of the 50th issue of Ms Marvel Kamala Khan.