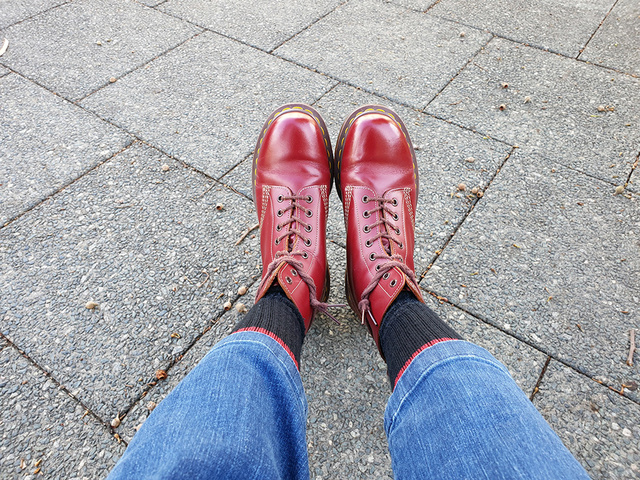 my pair of Dr Martens Vintage 1460 Oxblood - Made in England, Bought in Shibuya, Tokyo - is one year old today.
it still feels very new though, cos apart from breaking them in for the first few months .. i've been wearing this pair quite sparingly, since my other 2 pairs are still in very good wearable condition.
and for those wondering how they feel now (since the Made in England ones have a much harder leather) .. its getting really comfy. still not 100% the way i like it, but i can at least last a day at work without my feet feeling sore.
oh .. and also. i've still yet to get me new laces for it.