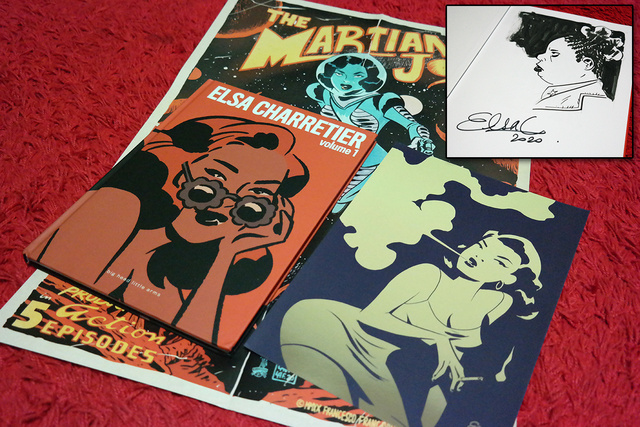 i finally received Elsa's Artbook (Volume 1), funded via Kickstarter .. and it looks (and feel) really fluffling awesome!
i had just left for my holidays awhile back when i got her Kickstarter notification saying it was being shipped out .. and i kinda freaked out a little cos i did not want it lost in the mail while i was away. but thankfully, she mentioned it was a pretty cheap delivery option she went with - so i was confident it will only reached me after my holidays.
so now, back in Perth for almost 2 weeks, (im)patiently waiting and waiting .. and it finally arrived tonight - perfect for after a long day at work today .. so i'm just gonna be flipping through her awesome artbook tonight.