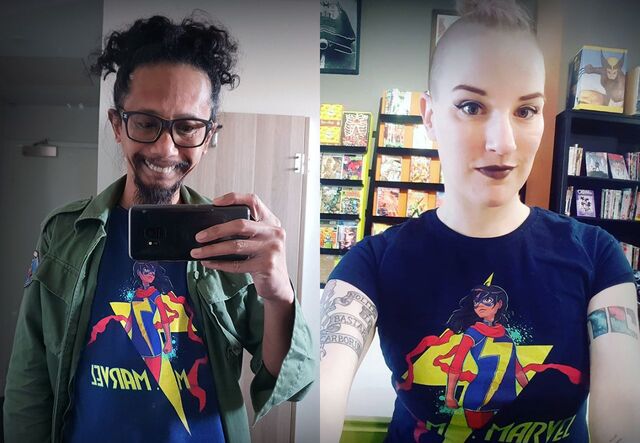 this awesome Ms Marvel Kamala Khan tee is my favourite of all the Kamala tops i own.
i actually did not know about it when this design was first made available online .. if not for Jennifer sliding in to my DM on Insta to let me know.
so huge thanks to her again for this tee!
ps. these selfies were snapped back in 2018 when we both got out tee.