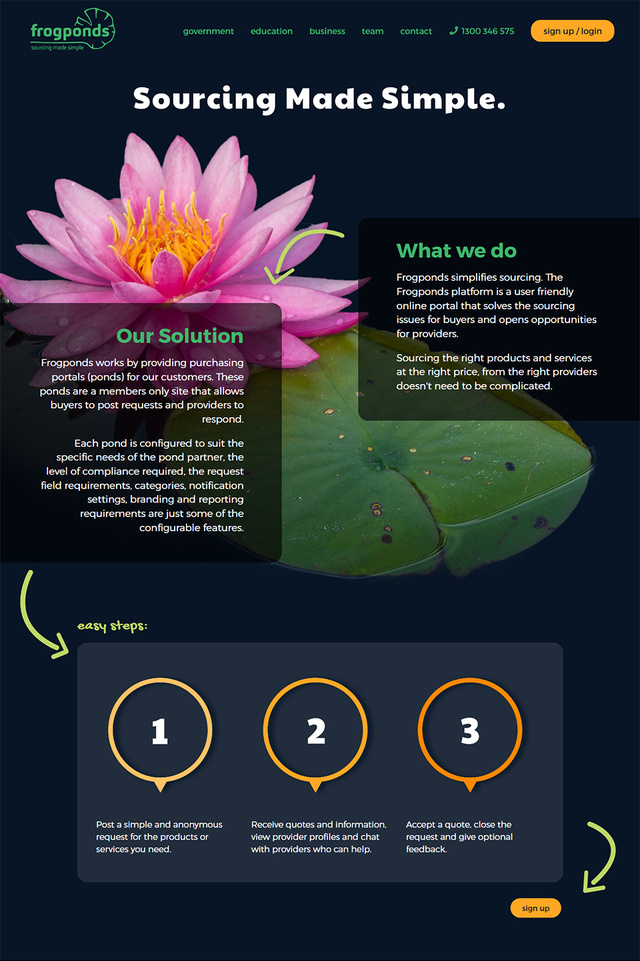 the new Frogponds website is now live.
this is the first website BlueSky has done the design from scratch - we normally partner with an "external" designer for all our website designs. but now that i have Sandra and Fanny, both of who are more than capable of doing design .. i think we can start offering more in house design work.
the website itself - nothing really special. still runs off Fomantic UI, and our custom CMS. but one thing i did that i have not done since the dark ages ... was creating and using a CSS sprite.
anyways. site is pretty fast (much higher PageSpeed Insights scores compared to their old site), but more importantly, client is very happy. so happy days for them, and happy days for me and my 2 padawans.
visit their website at www.frogponds.com.au