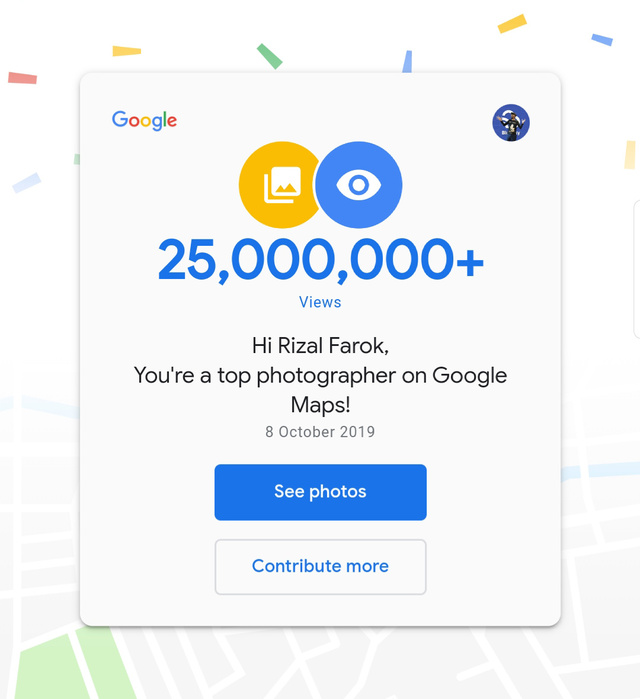 apparently, having over 25,000,000 views of my photos (in total) on Google Maps makes me a top photographer.
while i do post quite a few photos, i do suspect the only reason i get quite a pretty high number of views is cos some of my photos are lucky enough to be the main image of some of the places i've reviewed - so i suppose, that does help increase the view count.
well, also .. i do post a lot of my food on Google Maps.