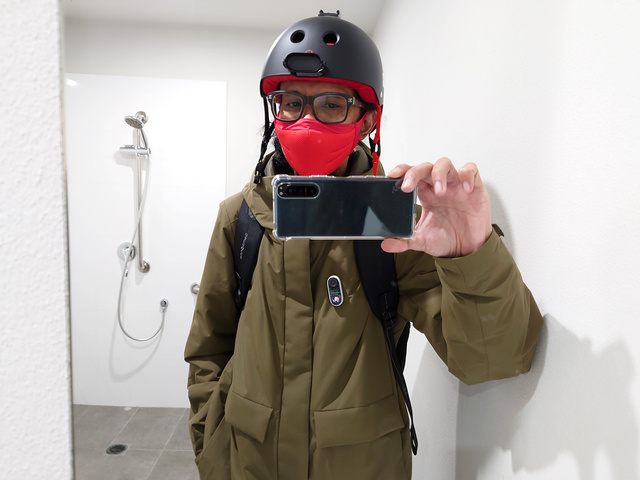 Day 1 with the Insta360 Go 2. had the magnetic pendant on, and had no issues attaching the camera to my parka. took some clips, and once in the office, tried the "Stories" mode of the mobile app to whip something up .. but i wasn't happy with any of it (maybe i just need more practice).
so i downloaded and used the Insta360 Studio desktop app to edit POV, trim, speed, etc .. and put them together with Windows 10's editor, to come up with the video clip i posted on my LinkedIn .
also, here's the full clip (from the combined video above) of me arriving to the office, edited via only the Insta360 Studio desktop app and uploaded in its high quality (but reduced to 1080).