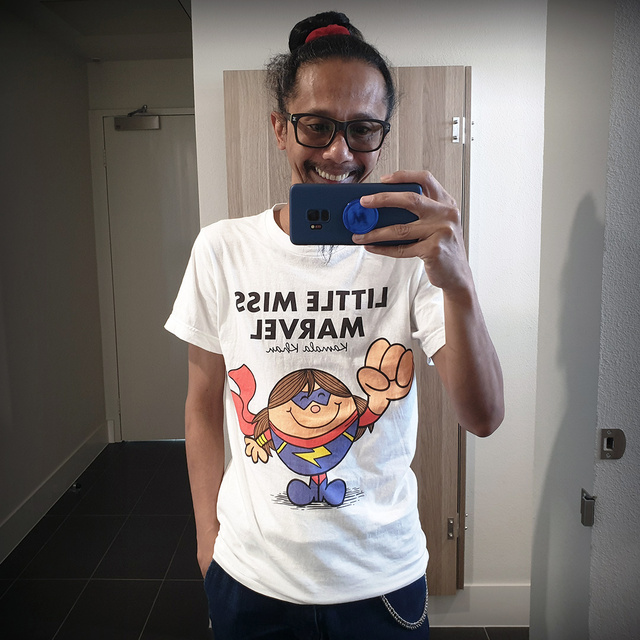 my first new Ms Marvel Kamala Khan related tee in the Saladin Ahmed era.
it definitely has been quite awhile since my last MMKK merchandise - which was back in the G Willow Wilson era. and with all my Pale Waves posts this past 12+ months, it did look like i've forgotten about Kamala.
but trust me .. i still very much am, and will always be, a Ms Marvel Kamala Khan fanboy.