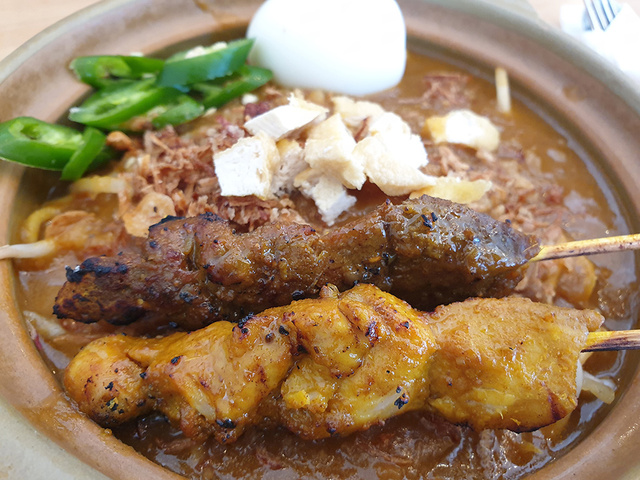 i love the Mee Rebus they serve at Aroma Selera . you get the usual yellow noodles, thick sauce, and a boiled egg, served with some freshly cut green chillies. the part that make this an awesome dish is the two sticks of satay - one chicken, one beef - they serve it with.
well, also, this is the best tasting Mee Rebus in Perth i've ever had.
Aroma Selera is one of my favourite restaurants in Perth (serving Malay food). the chef was an actor in Singapore, back in the day, and cooking is his passion - which clearly shows in the dishes he serves. i cannot recommend this place highly enough. you definitely need to give this place a go.
view some dishes from Aroma Selera