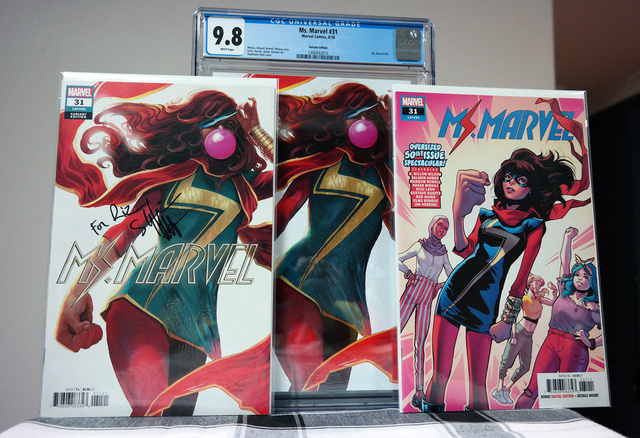 today is the 2nd anniversary of the 50th issue of Ms Marvel Kamala Khan .. a series which was not expected to last beyond 10 issues when it first started, but is still going on strong and constantly topping sales (in digital format).
guess that's the lesson here - if you have a POC character (comics, TV, etc), then get an "appropriate" POC writer who could relate their story in a much more authentic way.
anyways, the variant cover for this 50th issue was done by Stephanie Hans, one of my all time favourite artists .. and i'm so glad i got her autograph for this issue cos i initially did not want to pack any of my variants or "important" comic issues with me when i flew out for the Singapore Comic-Con back in 2018.