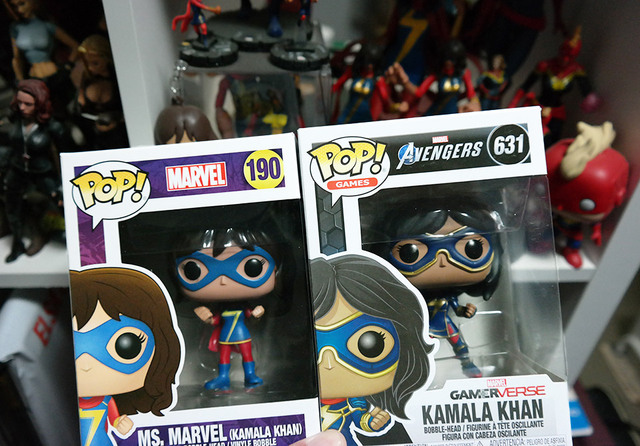 here's a side-by-side shot of the 2 old and new Ms Marvel Kamala Khan (still boxed) Pop figures .. with my Kamala and Carol open shelf display in the background.
with the new Kamala Khan Pop (on the right), i still have not decided if i should unbox one of them (i currently have 2). i did say i will wait till the weekend to decide .. but as i'm writing this, i'm now thinking maybe i should unbox it this weekend.
and i may just do an unboxing video? we'll see.