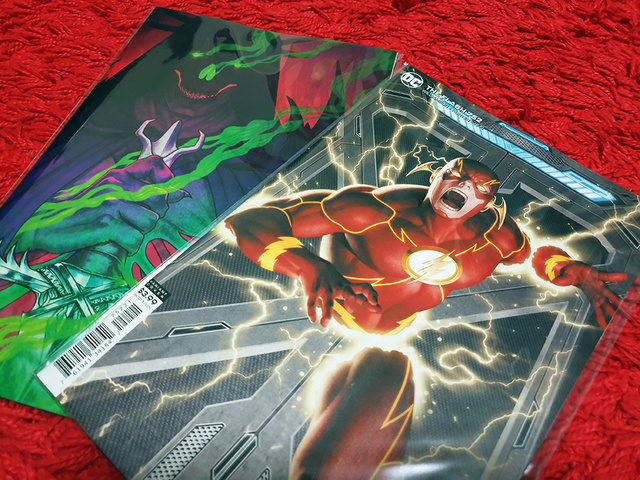 in what is the last new comic book day (for physical books) for possibly quite a long time .. its The Flash Jungggeon Yoon variant cover, and Once & Future Jenny Frison variant cover .. for me.
why last ncbd for awhile?
no thanks to the current COVID-19 situation, Diamond Comic Distributors Inc - the main distributor worldwide, have halted all April shipments. ( source ). so yeah, no new physical books for now, but digital issues, i'm not sure yet.