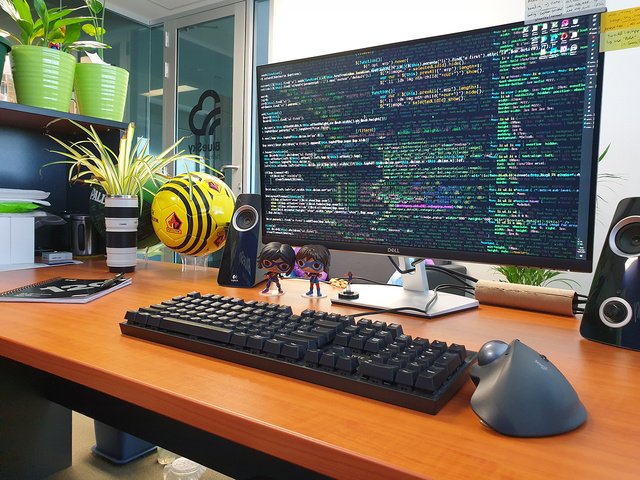 my updated workspace in the office.
i've decided to downgrade to just the one monitor, but upgrade the one to a 4K Dell monitor. with our growing team, i now have enough padawans to take over my coding and creative duties, so i can just concentrate on the admin stuff. couple that with some coding i still do, the one 4K monitor should be good enough for me.
also .. about time i uhm, find time to update my "code wallpaper" to include my new codes - the current one you see was done almost 10 years ago, and it includes stuff like Smarty codes, which i no longer code with.