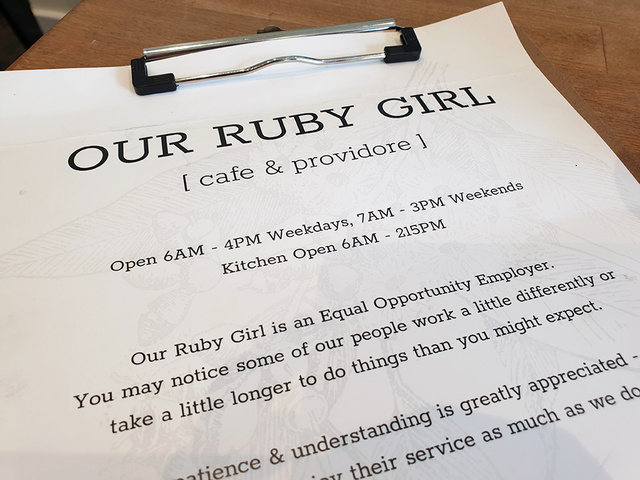 we wanted something different for our Sunday brunch earlier today, so drove around for a bit and finally settled on Our Ruby Girl in Como.
we knew nothing of this place, but immediately loved the vibe the moment we stepped in. menu was good, with plenty of Vegan and Gluten Free options, and .. it's an Equal Opportunity cafe.
we ordered quite a bit for the two of us, which included salmon with potatoes, corn bread, eggs benedict, and pancakes. they all tasted really good, and we definitely will be coming here more often .. especially to support such initiatives.