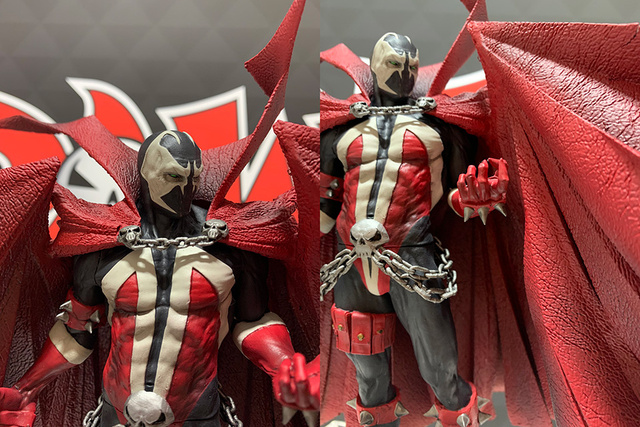 if you have yet to back the "Original SPAWN Action Figure & Comic Remastered" on Kickstarter (by Todd McFarlane himself) .. what are you waiting for? better be quick before it runs out (well, not sure if they have a limit actually)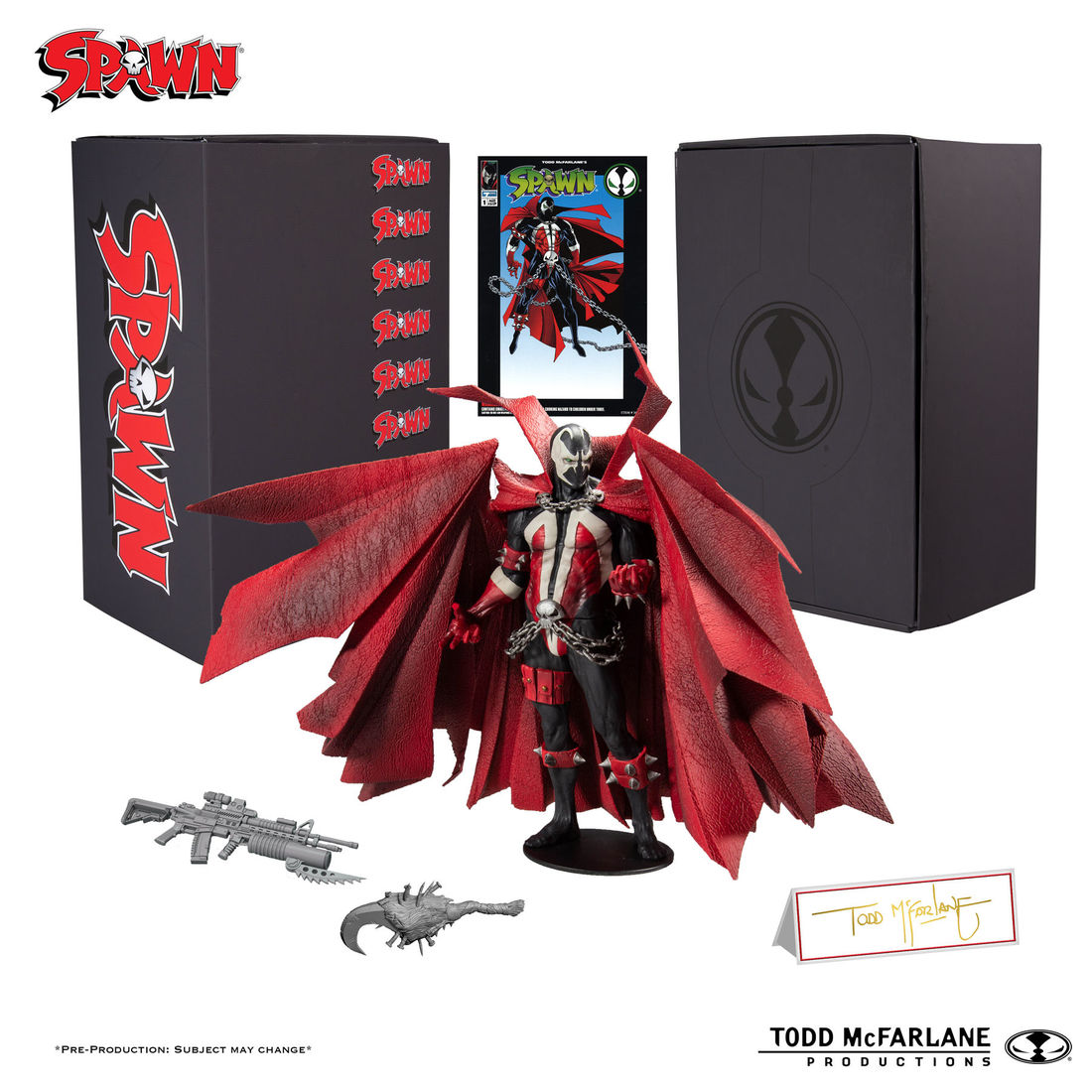 the new figure is much bigger than the original, and comes in 3 flavours. there's the remastered "Classic", the "Modern" version which is the all black Mortal Kombat one with a "shoelace" head, and finally an "Artist Proof" version.
you can get more details on the Kickstarter page , and the different tiers on offer.