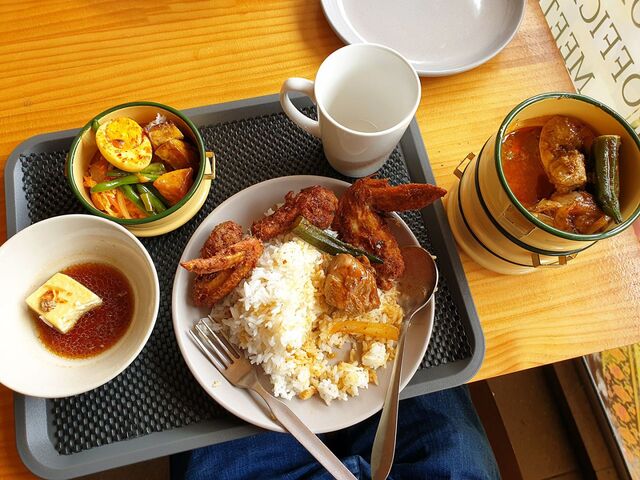 Tingkat regular customer special privileges achievement - unlocked.
yup. we had lunch at Tingkat again, today. i've become quite the regular customer here, and me and View (the one always at the counter) are now on a first-name basis. i ordered my usual $15 dollar 3 bowl set + 1 extra bowl .. but without the $5 90-minute limitless drink refill.
after grabbing my dishes off the buffet, while headed to my table, she stopped me .. to hand me a cup and said "you can go ahead and grab the drinks too".
woohoo. i've officially achieved "special privileges" at yet another favourite foodie haunt of mine. like i constantly remind eveyone - always be nice to the people serving you food.