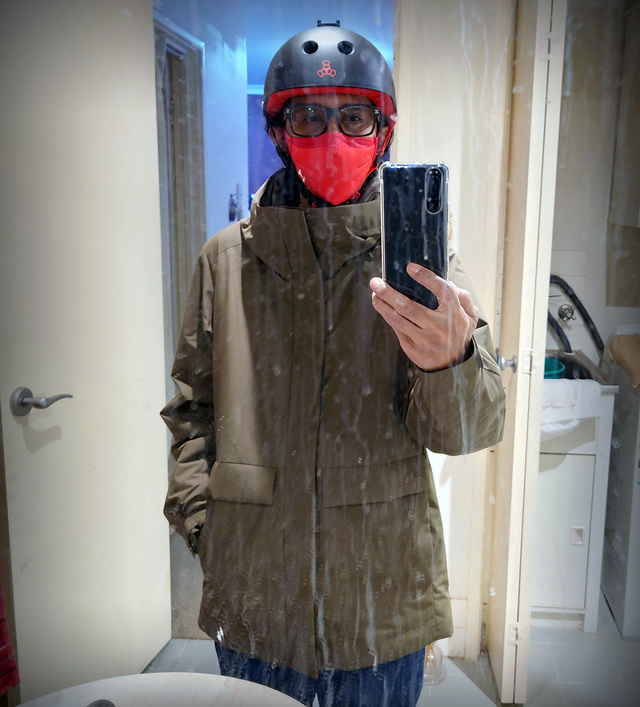 Uniqlo "Hybrid Down Parka", Olive, Mens, XS. i just bought this to beat the cold of my morning rides to work.
i don't even wear such jackets come winter, but this was really comfy, and i'm pretty confident it will keep me warm enough on my daily commute.
i usually get the Womens version when it comes to Uniqlo tops - but for this model, i could not find the same Womens counterpart. there was an exact same name for it, but it looked very different. luckily, this Mens XS was available (and the only one too) .. would have preferred it to be a little smaller and tighter, but its still not so bad.