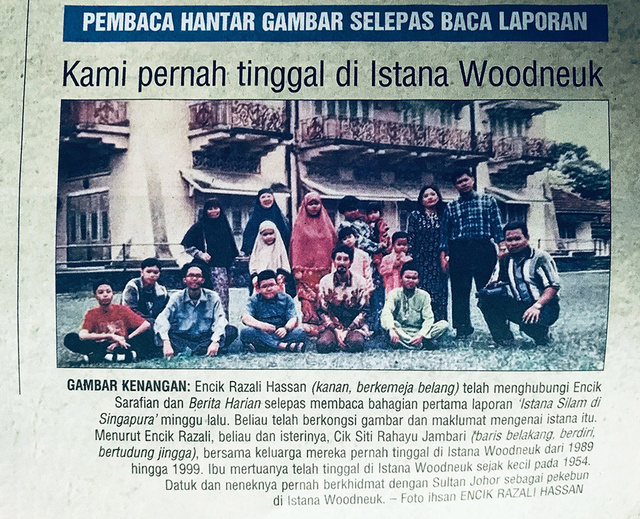 "We once lived in Woodneuk Palace"
that's what the headline reads, translated from Malay.
can you spot me?
its from a recent report in the Berita Harian (the Malay language papers in Singapore), reporting on 20 lost Malay Palaces in Singapore. we sent this in after reading the original report .. and its only one of very few group photos we have left, taken at Woodneuk.
if you can read Malay, the online article can be found here (its behind a paywall though)