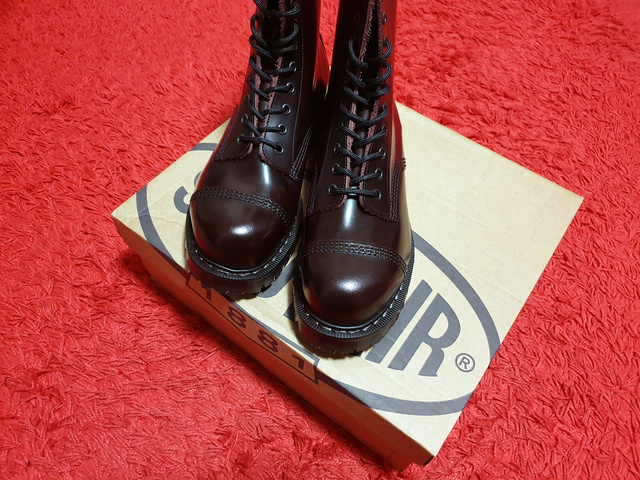 my first ever Solovair pair .. a Burgundy 11-eye Steel Toe Derby! this will replace my 16 year old Dr Martens 2B34 Sideswipe - which actually looks pretty much the same (just that DM don't make them anymore).
Solovairs are still made in England, yet it feels so much more comfortable straight out the box, compared to my most recent Made in England DM (the red/oxblood pair). but if you're wondering, this (for now) is going to be my new "smart work and special occasion" pair .. while i continue switching between my other 2 current DMs.
as for my decommissioned 2B34 - i'm not throwing it out yet, cos i can still wear them on occasions like maybe when i do any "labour work", or the occasional light hiking.